Famous for its fried chicken and namesake bird, The Green Parrot Inn has spent its most recent years as a single-family home — and for just under $850,000, one lucky person or family can own this piece of Kirkwood History.
Before it became a local legend, the 106-year-old building at 12120 Old Big Bend Road was originally a home built by William Bopp and wife Cora in 1914. In 1922, they sold the home to Louis and Martha Newbarth, who turned it into The Big Bend Inn and, allegedly, operated it as a speakeasy until 1933. In 1938, the property was purchased by James Toothman and wife Mary, who renamed it The Green Parrot Inn after his sister Tena May Dowd's Kansas City eatery of the same name. 
In addition to fried chicken, the restaurant was well known for its side dishes, Spanish rice and Parker House rolls with honey butter. In its heyday, the dining room saw hundreds — and  sometimes thousands — of guests per day.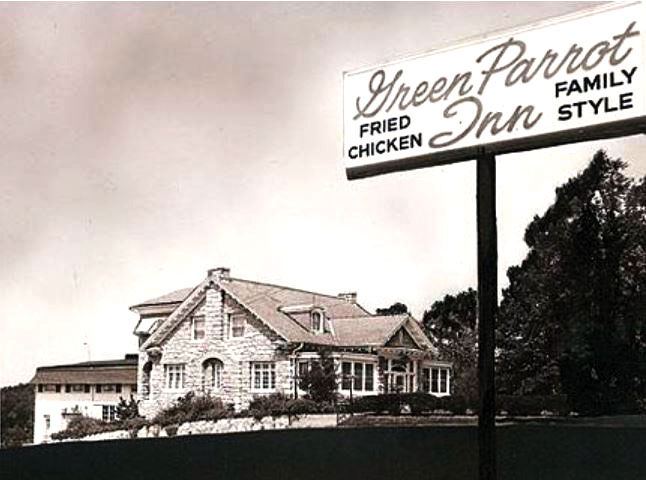 Eventually edged out by competing restaurants, The Green Parrot Inn continued serving until 1983, after which it lived briefly as a banquet hall before its reincarnation as a two-story, 5,000-square-foot single-family home.
Current owners Zack and Erica Vance were unaware of the history when they purchased the home in 2017, but they soon learned of its importance to the Kirkwood community.
"I had a plumber come in not long after we moved in and he said, 'Is this The Green Parrot? I've been looking for this place for years,'" said Zack Vance, originally from North Carolina. "I don't know why, but I was kind of hooked at that point. It was really exciting to see someone's face light up when they saw it.
"I've had some fun conversations," he continued. "They'll ask where I live and I'll say, 'Have you ever heard of The Green Parrot?' It's funny to be ingrained as a transplant so deeply into Kirkwood."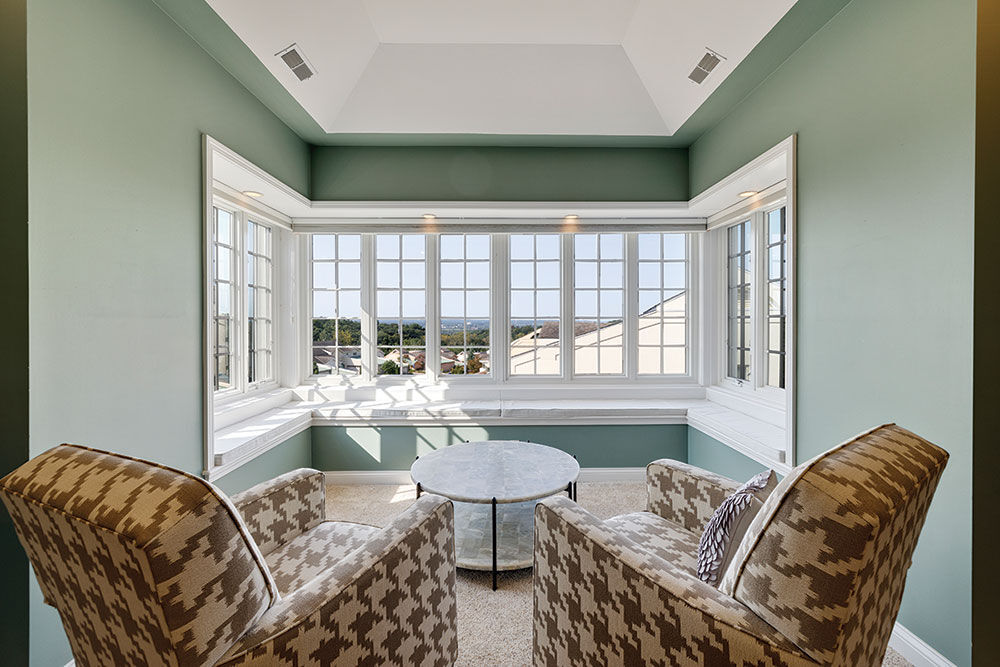 Zack Vance threw himself into studying the site's history, checking out every document at the Kirkwood Historical Society to learn more about his new home. Now planning a move to be closer to family, the Vances are hoping to pass 12120 Big Bend to someone who will appreciate its history as much as they have. For help, they turned to real estate agent Anne Dunajcik, who handled the sale of another historic home on the site of Kirkwood's Frisco Depot in late 2020.
"It's not a house for every buyer and we know that," said Zack Vance. "If you want a four-bedroom, four-bath, new build, this is probably not for you. Part of being in this house is really understanding what kind of a place it has in the community and how it's always been here."
Memories Of The Past
Though the house has been modified during its transformation from restaurant to residence, elements of The Green Parrot — as well as its other past lives — still remain.
According to Zack Vance, the home is still a true example of the Craftsman style, with much of the original quarter and rift-sawn Missouri white oak flooring and unique door and window openings intact. Hiding behind the large magnolia tree on the south-facing side of the structure are one of two double-arched chimneys, which were an uncommon feature of the time.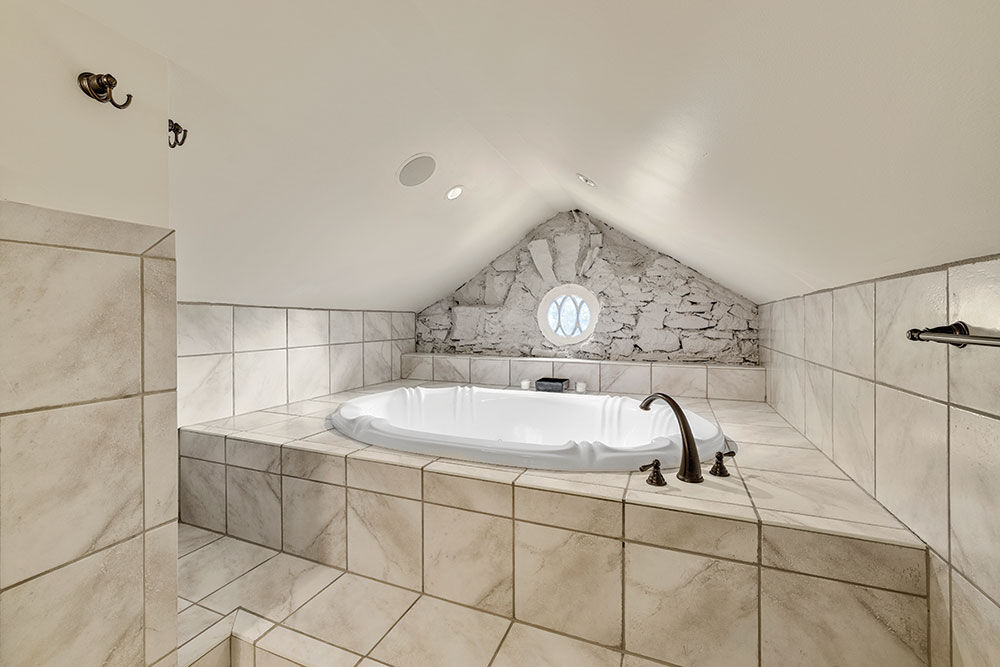 Elements of the home's former identity as a speakeasy are also visible — if you're looking for them.
"There are reports of an escape hole being cut into the original stone foundation behind the still. Perhaps coincidentally, there is a 3-foot-by 4-foot section of stone on the northwest corner of the basement foundation that was filled at some point that would have led directly toward Quinnette cemetery and away from any raiding authorities," said Zack Vance. "This is purely speculation, but I choose to believe it is true."
A fireplace made of Missouri red granite is where the Vance family relaxes in the evenings, and a second-floor window boasts a stunning view of the Meramec Valley.
"The coolest part is the Fourth of July and New Years. We'll go up and sit there and watch fireworks in Fenton and Valley Park," said Zack Vance.
The property was listed on the National Register of Historic Places as the William Bopp House and the Green Parrot Inn on April 5, 2006. The site has been recognized as a local historic landmark by Kirkwood since 1985. 
As an added bonus, the home comes with an original Green Parrot Inn recipe book, featuring Tena May Dowd's famous process for her most famous dishes, including — of course — fried chicken. The recipe requires an aluminum-covered skillet and "the best lard money can buy."
Coincidentally, Zack Vance met a former Green Parrot waitress in early 2021 as she was walking outside. Referring to herself as a "honey butter girl," the woman said she would do anything for the restaurant's Spanish rice recipe. Zack Vance was delighted to help out.
"She was given the recipe book, no questions asked and returned it with a thank you note two days later," he said. "That very exchange represents the type of community that the success of the Green Parrot was built upon. I'm not an owner, I'm more of a caretaker. I'm passing through. I hope the new owners feel the same way."